Unmatched trade
show products
& knowledge
Highest quality trade show displays at affordable prices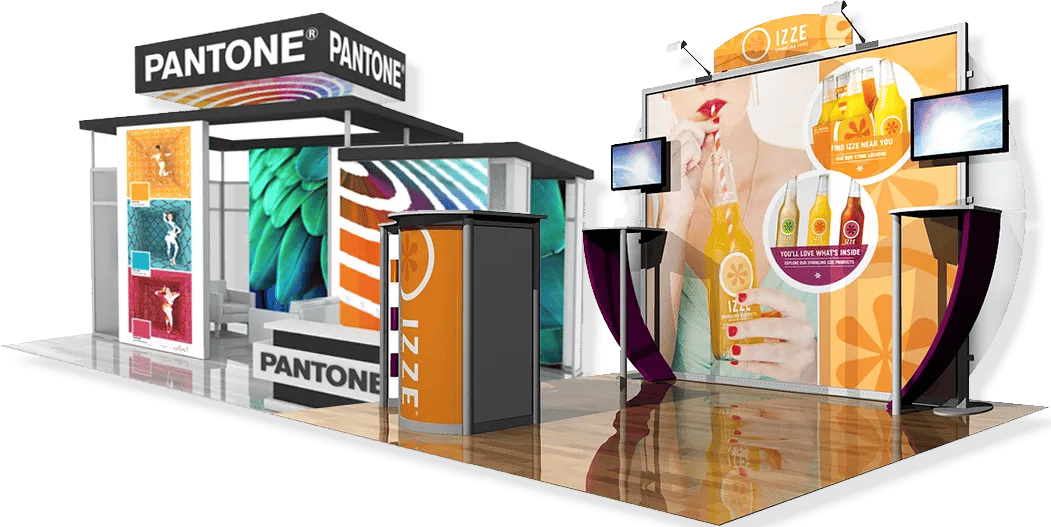 Indy Displays, with a track record of over two decades, has consistently delivered customer satisfaction and a significant return on investment. We are distinguished by our unique approach to sales, which is centered around a customer partnership model. This model is built on three key pillars: educating the buyer to make informed decisions, engaging the audience effectively to capture their interest, and ensuring tangible results. Our commitment to these principles has made us a trusted partner for many.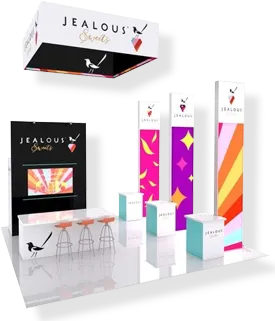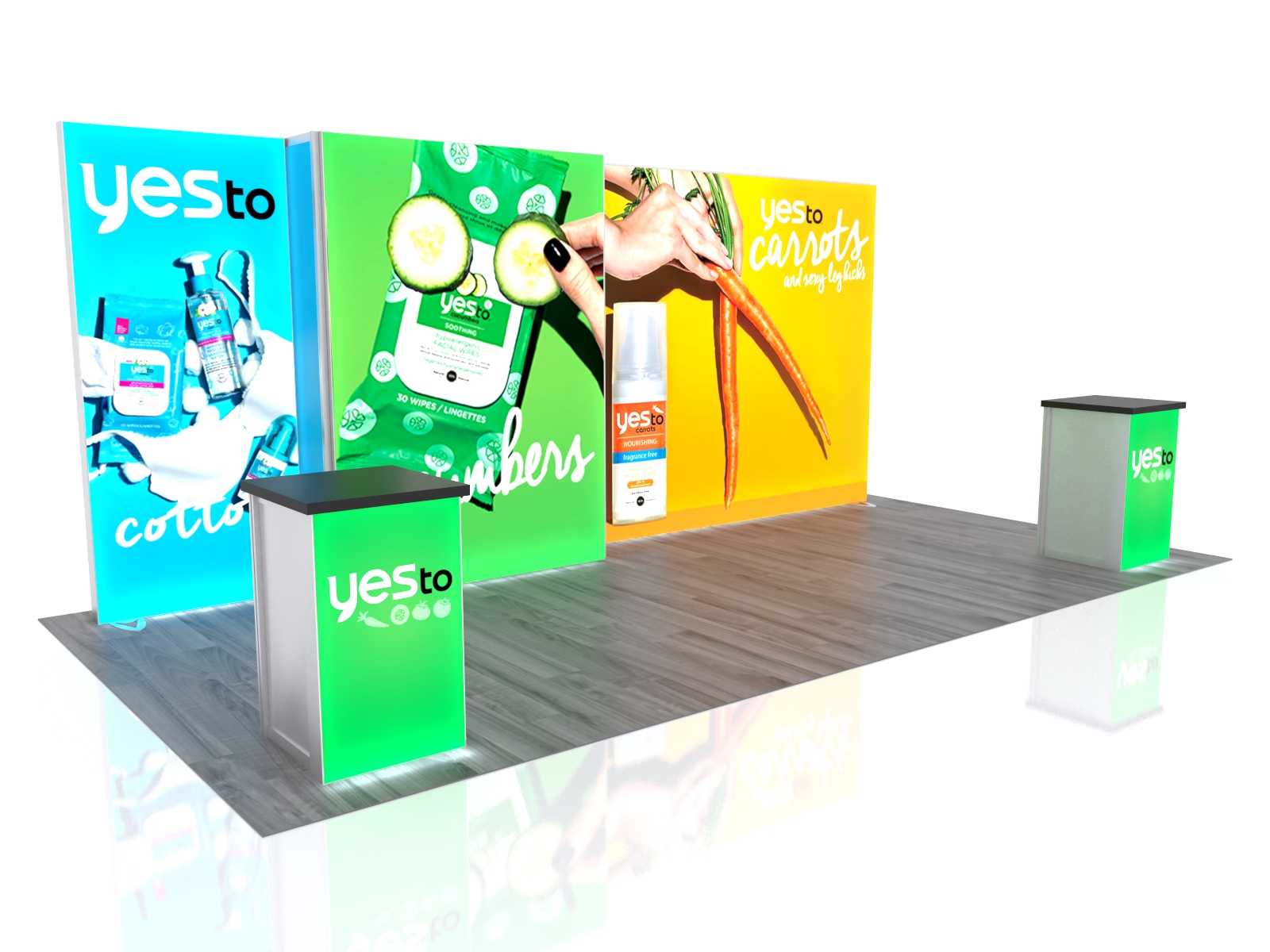 Trade Show Solutions
At Indy Displays, we understand what companies need regarding trade show displays: a reliable, high-quality product that perfectly aligns with their marketing plan. That's why we offer a wide range of options, including custom modular displays, pop-up booths, tabletop displays, green exhibits, tension fabric displays, banner stands, and portable kiosks. Our commitment is to always provide customers with the latest and most unique trade show exhibits on the market.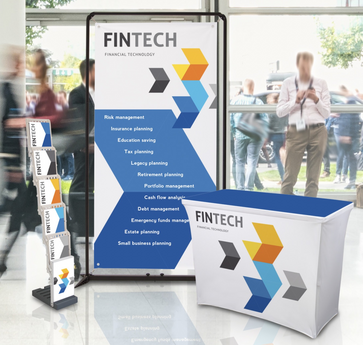 Trade Show Accessories
The little things matter too! Indy Displays offers a variety of trade show accessories to enhance your exhibits, such as table covers, shipping cases, counters, monitor kiosks, outdoor solutions, and more. Whether you need to create a professional look, protect your equipment during transportation, or engage attendees with interactive displays, we've got you covered. Trust Indy Displays to provide the perfect finishing touches for your trade show display.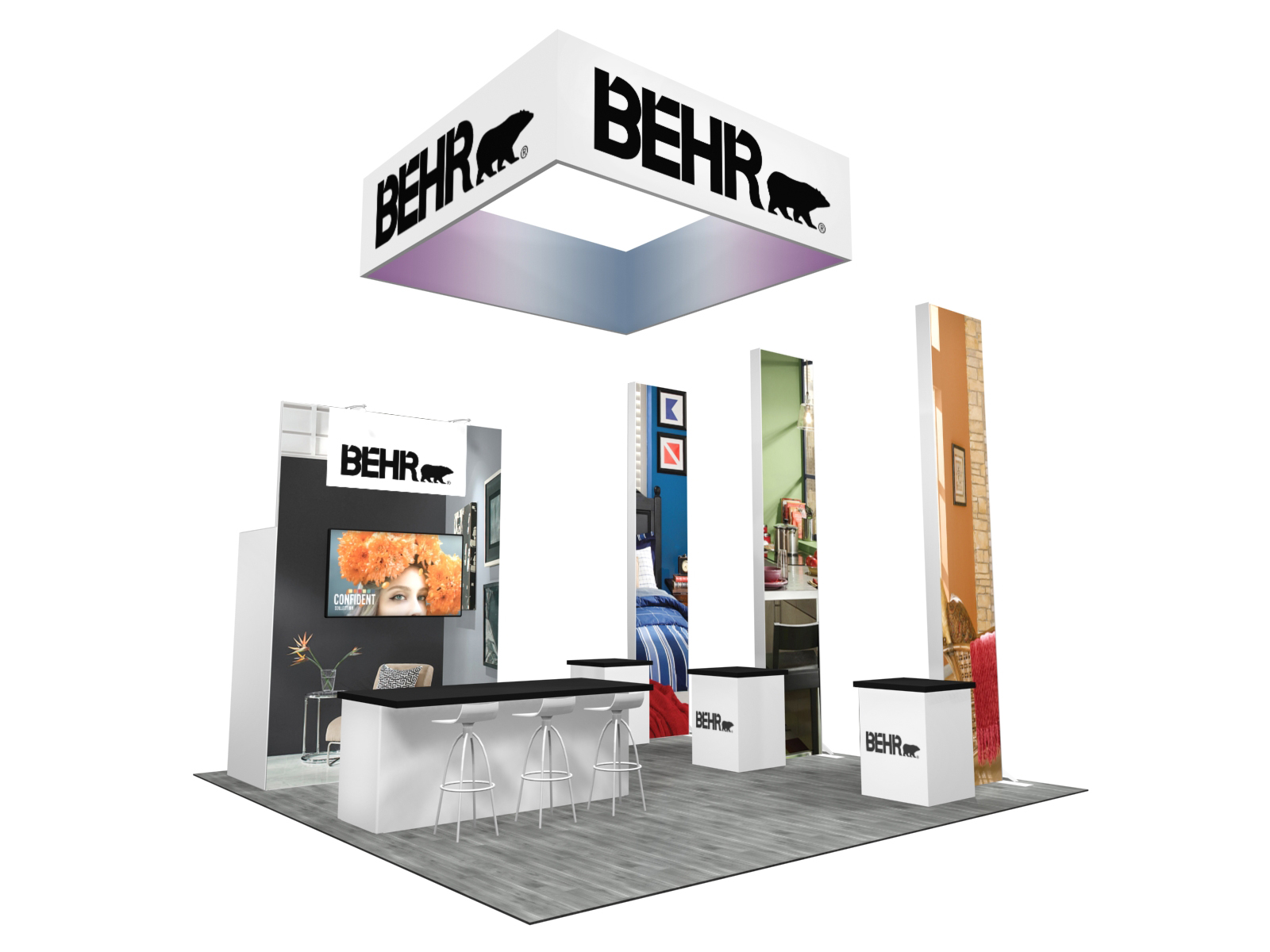 Trade Show Rentals
Consider a trade show rental display from Indy Displays for your first show or supplement your existing schedule. Our attractive and affordable exhibits feature the latest design trends, including elegant curves and vibrant tension fabric graphics. Choose from accessory options like counters, workstations, monitor stands, and iPad kiosks to create a complete and functional booth. At Indy Displays, we take care of the details, so you can focus on making a lasting impression.
Looking For New Ideas? Explore options with design search.
Let's Go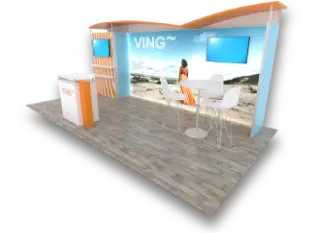 Tom Schrepferman - Mito Material Solutions
Our experience and service with Debra from Indy Displays was spot on! She took the time to listen and we ended up with the ideal solution for our trade show needs! Highly recommend giving them a shot!

Tom Munro - WINBCO
Our company researched many options when it was time to update our trade show booth. We purchased a new 10 ft. pop-up booth from Indy Displays in April 2023. Working with Tony and Debra could not have been any easier. They helped us design a brand-new concept for our new booth. During the process, we changed course many times. Debra was beyond helpful and very patient throughout the process. We received our booth right on time, as promised. All at a very fair price. We had several compliments on our new booth at our very 1st trade show. I highly recommend Indy Displays.

Cindy Solomon - Eventful LLC
I reached out to Indy Displays with the need to transform a meeting room into individual rooms/pods. Not only did Indy displays create these for us, but the wall graphics and stand-alone graphics looked amazing. It was so good that we actually shipped the graphic walls to our event taking place a few weeks later. The customer service and attention to detail was outstanding. And considering our entire project was a rush order - Indy delivered on time and within budget. I would recommend them to anyone/everyone.

Josh Read - FSI
Finding a reliable vendor in a time-sensitive situation is no small feat, but Tony and his team exceeded all expectations. When our regular vendor failed to deliver, we were left scrambling to find a high-quality 10' x 10' backlit booth display for an upcoming show. Tony's deep industry knowledge and professionalism immediately put us at ease. Not only did he identify potential risks, but he also provided effective solutions to navigate them.
What impressed us the most was the exceptional customer service and the quality of the booth, which surpassed our expectations. Tony managed to deliver both the hardware and the printed backdrop within a tight 3-day window, and at a cost that was more reasonable than other less responsive providers. Everything arrived exactly as promised, allowing us to present our brand in the best possible light. Happy to give Tony and his team a well-deserved 5-star review. Thank you for turning a stressful situation into a successful event. Highly recommended!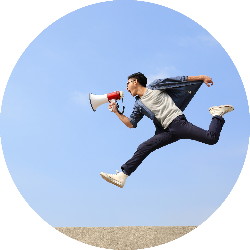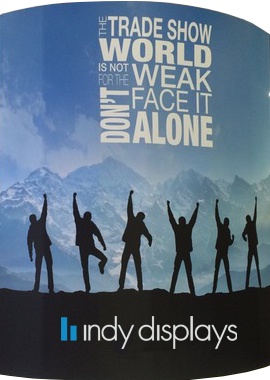 Why Choose Indy Displays
Choose Indy Displays for a seamless and stress-free exhibiting experience. With our decades of industry expertise, wide range of trade show products, and personalized project management, we are dedicated to delivering innovative solutions that make your brand shine at every event.
Over 30 Years in The Industry
With three decades of experience and strong manufacturing partnerships, we deliver quality solutions on time and on budget.
Wide Range of Trade Show Products
Indy Displays offers diverse solutions, custom designs, rentals, and more. Trust us for quality and service.
One to One Project Management
At Indy Displays, we provide personalized service beyond online shopping. Contact us directly for tailored solutions.
Fast Turnaround Capability
Time is essential, and we understand last-minute requests. Let us know your project specifics, and we'll provide quick solutions without compromising quality.
Full Range of Trade Show Services
Beyond products, we offer comprehensive trade show services, including logistics, show paperwork, installation, and dismantling labor.
High Quality at Affordable Prices
Our goal is a solid return on investment. We take pride in our long-standing partnerships with trusted manufacturing partners, ensuring high-quality products at affordable prices.
Coming soon in 2024 all new Indy Displays On-Line ordering of our most popular portable products!