August 19th, 2014
Comments off
The leading Indianapolis portable trade show display provider
Indy Displays has offered affordable portable display solutions in Indianapolis since 2008.  Each year we add the latest portable trade show display designs available on the market.  Not only are Indy Displays portable display options budget friendly, but they also are built by the top trade show manufacturers and trade show graphic houses in the United States.  Choose from portable table top displays, 10ft portable displays, 20ft portable displays, and 20′ x 20′ custom portable display layouts.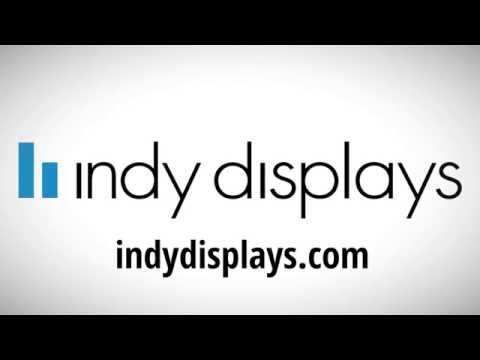 Waveline Tension Fabric Display
The Waveline also known as the Wavetube tension fabric display, started gaining popularity in 2012.  Still a relatively new display line, the waveline and wavetube display system is continuing to add new accessory options including multi-media solutions.  10×10 waveline displays can now hold up to 32″ monitor and can easily hold a single or multiple iPads that mount on the aluminum frame.  Set up is very simple.  The lightweight durable aluminum frame pieces simply snap together following simple instructions.  The trade show graphic mural is a dye sublimation tension fabric piece that slides over the frame and zips on one side to lock the mural and put extra tension on the graphic to prevent any wrinkling.  Waveline and Wavetube displays can be turned around in as little as a week and can easily be checked at the airport and setup by one exhibitor.  
Pop Up Displays Indianapolis
The best word to describe pop up displays is "Reliable".  The traditional pop up display revolutionized the trade show industry becoming the first portable display to hit the market decades ago and is still a popular choice for many exhibitors today.  Indy Displays offers a premium pop up display that has been a top seller for years.  Not only because of the reliability, but also due to the lifetime warranty.  This lifetime warranty doesn't only cover manufacturer defects like most pop up displays you will find online, but it includes a lifetime warranty on usage as well.  What this full warranty means, is that the frame and magnetic channel bars will be covered no matter how or when they are damaged.  We have clients that have had shipping carriers damage their pop up frame many years after purchase and get it replaced free of charge.  In addition to the traditional pop up display, tension fabric pop up displays continue to grow in popularity.  These portable displays include a traditional pop up frame with a tension fabric mural graphic attached making set up a breeze and only taking seconds!  Choose from table top options all the way up to island exhibit kits.  Frames are available straight or curved.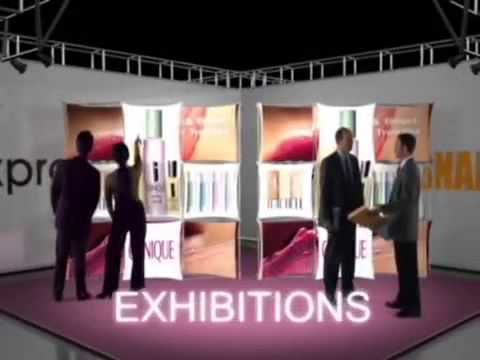 Retractable Banner Stands
Retractable banner stands are a simple clean way to create an eye-catching trade show back wall.  Customers also use these units for retail solutions or for smaller events where booth space is minimal.  Retractable banners can include many types of graphics.  Most of the low cost options you see online include a simple vinyl banner with the retractable hardware.  Vinyl banners will get the job done, and we offer this solution with most of our standard and economy banner stand solutions.  However, the best route to take is upgrading to a premium graphic option for your retractable banners.  Our best selling premium banner solution is what we call the "Diamond Finish".  This is a dye sublimation graphic printed on poly knit with a thin laminate backing added.  What this combination creates is an opaque blocking behind the graphic to ensure your images and colors pop under lighting.  In addition, the laminate backing keeps the banner flat for life without the worry of your banner having the sides curl on you.