February 17th, 2015
Comments off
Xpressions 3D Portable Pop Up Displays Offer Versatile Exhibition Solutions
With a wide array of portable modular features and visually striking HD printed dye sublimation fabric graphic panels, the Xpressions 3D Portable Pop Up Displays offers exhibitors a complete catalog of creative and customizable trade show booth design solutions for all portable trade show display needs.
Xpressions 3D Portable Pop Up Displays are the original, versatile, and dynamic flagship Xpressions Pop Up Display product line. The Xpressions SNAP is comprised of sturdy and lightweight aluminum supports intended for use with custom fabric skins. The components of the aluminum pop up frame are attached with strong magnets, and the folding accordion design enables quick and effortless pop-up assembly on location. The SNAP! includes a dozen integrated standard size frames and larger planes for integrated eye-catching tension fabric graphics. The graphic skins are interchangeable, and no tools are needed to remove skins for washing or changing them out when you update or create a new display design.  Also, the popup frame can be assembled in a multitude of different 3D designs, depending on the size and shape of the desired trade show display layout. This makes the Xpressions SNAP! design perfect for use in a wide variety of settings and uses, including merchandise displays, marketing communications, expo booths, exhibitions, special events, sales meetings, product introductions, conferences, and trade shows. No matter what design you choose, the Xpressions SNAP! will enable you to present a polished and sleek image.
The Xpressions Connex Portable Display Line, available in 10 foot and 20 foot varieties, are spin-offs of the basic SNAP! system. Connex is a 3D fabric pop up graphic wall that is modular and versatile with shelving insert options, monitor screen attachment and frame attachment clips that allow multiple 3D sign display walls. The shelves are especially useful for displaying prototypes, merchandise, samples, or even giveaways.
Xpressions 3D Portable Pop Up Displays also offer the option to print your logo and brand images on sheer see-through fabric skins for an additional modern 3D graphic layered look. These stretch pop ups that feature solid fabric graphics panels with sheer print overlays; provide depth and make font, logos and images pop for maximum visual impact. The 3D Xpressions sheer printed stretch display panels are ideal for featuring artistic patterns or texture designs that provide an enhanced 3D branding effect, like water droplets or snow flakes.
Xpressions Salesmate Table Top Displays
The Xpressions SalesMate is the "mini" table top display option in the Xpressions 3D portable pop up display product line. Like the Xpressions SNAP! frames, the smaller SalesMate is a versatile and dynamic product for sales presentations and HR recruitment fairs, that's lightweight and compact enough to fit inside most professional briefcases and hand bags. In fact, the 3D SalesMate table display is even smaller and more portable than table top banner stand displays, and is intended to be displayed at sitting eye level. Xpressions Salesmate portable presentation fabric displays provide maximum effect for a more modest price.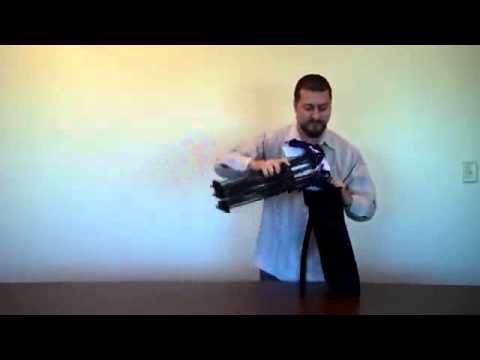 Xpresssions Backlit 3D Pop Up Displays
Xpressions also offers backlit options for their portable trade show displays. By selecting add-on LED light box hardware kit, you can truly turn heads and attract extra attention from illuminating your brand with dye sublimation printed vibrant illuminated branding. Xpressions 3D LED light box graphic enhancements are installed directly on the aluminum pop up frame and can remain in place during booth breakdown and storage. However, the backlit graphic skins are best removed from the frame prior to breakdown to avoid unattractive wrinkles or creases. Because backlit displays require an electrical power sources for operation, the Xpressions 3D LED pop up system might not be suitable for all exhibition hall locations.
If you are looking for an exhibition solution to create 3D signage space, Xpressions 3D portable pop up displays are an ideal fit for many marketing teams. This creative 3D versatile trade show display also offers an innovative free-standing lightweight monitor stand kiosk package and attractive stretch fabric portable counters that also utilize the 3D design elements from the original Xpressions SNAP! system. Regardless of your trade show branding needs, the Xpressions line surely offers a booth layout integration solution that will meet your exhibiting standards.  Chat online now with one of our Exhibit Consultants for more information and pricing.