March 20th, 2020
Comments off
Indy Displays has added COVID-19 Emergency Medical Tents to their product line in an effort to supply institutions, companies, and government agencies with necessary screening and treatment pods as this situation continues to evolve, for those affected by the COVID-19 global pandemic crisis. To assist immediate needs and resource restrictions, Indy Displays is making ourselves available after hours and weekends.
As this situation evolves, Indy Displays will be available for assistance 7-days a week. For immediate assistance, please call our main line a (317) 565-2255 or our after hours line (317) 362-4145. We will also be keeping our indydisplays.com Live Chat widget open on weekends, or feel free to submit the details of your urgent request through our Contact Us page. 
"We have been diligently searching for high-quality, temporary emergency response structures after seeing field images of tarp covered mobile hospitals in hard-hit areas. With the strain on our medical system, we hope that these state-of-the-art pop-up treatment centers can expand the bandwidth of medical institutions and help save lives."

– Nathan Slavik, Indy Displays founder and president
Indy Displays is including a free hand sanitizer stand with each Emergency Medical Tent purchase. If additional items are needed for your infectious control station, or larger heavy traffic emergency medical treatment stations, contact us for immediate assistance. We will work quickly to find solutions by utilizing our custom design and fabrication capabilities. It's our goal to expedite all projects related to fighting this pandemic. 
Nationwide Need for Emergency Medical Tents
The COVID-19 EM Tents are an ideal solution for rapid deployment in medical or emergency situations, like the Coronavirus pandemic. The containment cubes include air filter systems and can be temperature-controlled for patient isolation, screening, disaster relief, triage centers, first aid stations, or emergency command posts.
To ease intake overload, mobile hospitals are being deployed across the globe. Existing medical centers need higher capacity to treat COVID-19 patients, including other sick or injured patients that the current medical system cannot support. Our products meet CPAI-84, NFPA-701 and CAN/ULC-S109 Fire Resistant Requirements and offer the quality necessary for heavy usage.
The COVID-19 Emergency Medical Tent features our 10'x10' high-grade shelter, deluxe canvas roller transport bag, weight bags, and air filters. The COVID-19 EM Tent is an ultimate solution for rapid deployment. They can provide necessary assistance in cities and towns struggling with medical capacity during the Coronavirus pandemic. The EM Tent operates as a supplemental medical care facility that offers privacy and isolation in a temperature-controlled environment, while reducing the risk of contamination to healthcare professionals and patients not yet afflicted with Coronavirus.
The mid-zip sidewall can serve as a door or two half sidewalls. Three additional sidewalls will completely enclose the tent provide privacy, security, and protection from the elements. Easily assembled, the frame structure allows for five height options. The compact canvas roller bag included allows for simple transportation in any size vehicle. To create larger wards, the shelters can be configured together.
COVID-19 Statistics
As of our publication date, there are approximately 8,700 confirmed COVID-19 cases in the U.S., with more than 130 deaths. Expert medical professionals estimate the virus could infect between 160 million and 214 million of the American population. As a result, this could cause up to 1.7 million deaths over the course of the pandemic. (NY Times)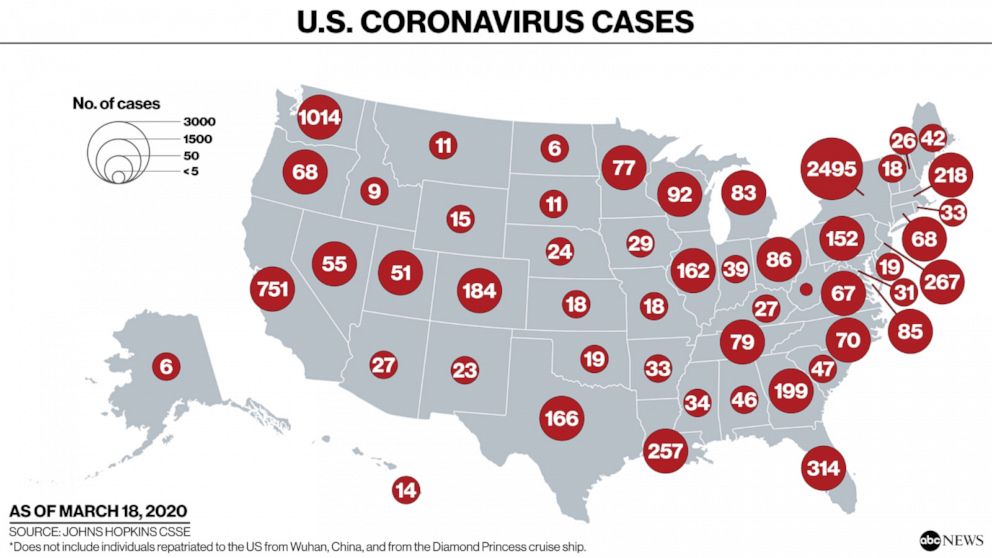 Indy Displays encourages everyone to follow the pandemic instructions from both the CDC and WHO. Our hope is that the introduction of our Emergency Medical Tents can help alleviate the strain on our hospitals, medical centers, and disaster relief institutions during the COVID-19 pandemic. We thank our country's dedicated and brave healthcare professionals. They work tirelessly to provide life-saving care to those that need medical assistance during this trying time.